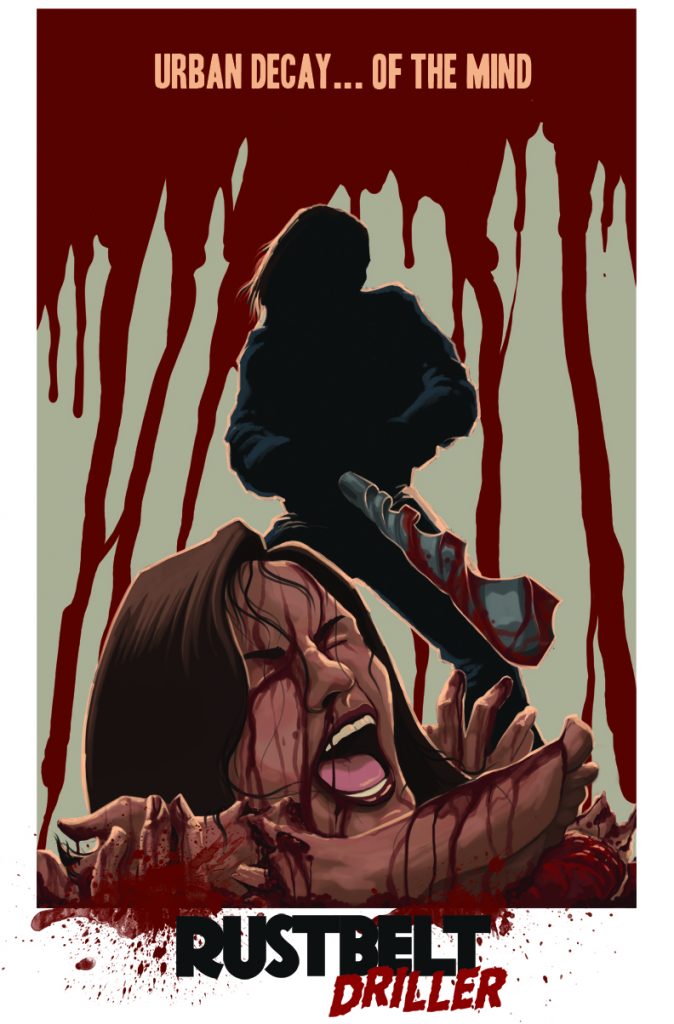 Hello, and thanks for visiting! My name is Aaron Krygier. I am an actor-writer-director-producer-critic-designer for film and theater . I was born in Buffalo, NY and received my acting training at the University at Buffalo, including a B.A. in theater focusing on acting and writing, and an M.A.H. in film and performance, with a high concentration in script writing.
I have performed in many Western NY regional theater productions. Highlights include Appropriate by Branden Jacobs-Jenkins, Tracy Letts' hit Superior Donuts, Sam Shephard's Cowboy Mouth, and Brendan Behan's the Hostage. My work carries to film and voice over, and I am actively pirsuing more work in the V.O. field!
Rust Belt Driller
My current and most personal project, Rust Belt Driller, is on the table now. Shot exclusively in Western NY, #RBD combines vintage 70s/80s style horror tropes with splatter punk and psychological elements. Check us out on Facebook and Twitter! Currently in the editing phase, #RBD is expected for 1st half 2021 release.
Other Film Projects
I was co-creator on a short film called Summer Lost for the Buffalo 48 Hour Film Project (2018). My partner Michael Yammine and I, along with our incredibly talented cast and crew WON! We went on to compete against the other winners across the globe (48HFF is in 150 places around the globe!) in March 2019 at Filmapalooza.
Actor – Writer – Editor
I am available for film and theater productions, as well as all aspects of industrial and training videos. I am also available as a script writer, supervisor, and editor, with industry level ability but prices well below industry standards. Samples available upon request.
Currently the feature film that I edited in 2017, The Geometries of Desire by Dave Williams, has been making its way around the festival circuit. My Click Chamber shorts were edited and completely produced in house as well.
My IMDB page can be viewed here.